The SSS Recompression Network has ties with regional assistance companies and other dive medicine emergency hotlines. We interact and coordinate TRIAGE: accident assessments, evacuations, logistics on the ground, and eventually definitive treatment.

SSS MEMBER CLINICS AS " ALARM CENTERS "
It is worth noting that SSS alarm centers have a live, hands-on doctor trained in diving medicine with treatment chambers on location at the diving destination sites.
Alarm Centers ALSO engage in regularly scheduled training, research and general diver safety information, and evacuations.. This is where a diver can get the latest information on: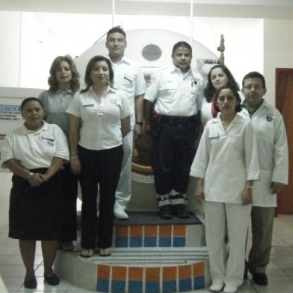 1. Fitness for Diving Information Updates
2. Contra-indications to Diving
3. Medication & Diving Information
>>read more