Latest News from the SSS Network- SSS Network Assist's Medical Community 
Perhaps the single most important factor in securing a good outcome in treating DCS is early recognition, followed by early treatment. This is why the SSS Network / Bahamas takes great pains in extending free educational programs to the Bahamas Dive Operators and Commercial Fishermen. We also work to train and coordinate air and sea evacuations and patient transfers from the site of the injury. Time is of the essence with regards to any medical emergency; and our central location on Nassau/New Providence Island facilitates access from all of the islands of The Bahamas. The Nassau Airport is a mere 7 miles / 12 kilometers away, which takes less than 15 minutes.
This is why we do what we do!
Thanks to a great team! Bahamas Hyperbaric Centre staff, Dr. Dean and the Lyford Cay Hospital Staff
This young Royal Bahamas defense force officer was diving when he suffered from AGE and several strokes. He may have not been here to see his week old daughter Jamela, if Bahamas Hyperbaric Centre was not there to respond to RBDF emergency call.
Justin stated he was depressed because he had not seen his daughter since she was born 8 days ago. Here is the first time he saw her.
We delayed his treatment a few minutes long enough so he could hold his daughter.
                                             THE PASS                                       THE LOOK                                     THE SMILE
OUR HISTORY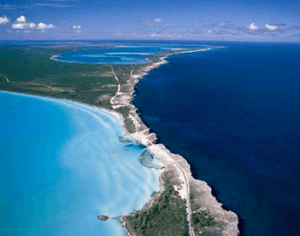 The Bahamas Hyperbaric Centre Ltd. opened its doors to the diving community of Bahamas in 1996. It is located in the Lyford Cay section of New Providence Island in The Bahamas. New Providence Island is also host to the capital city of the Bahamas, Nassau, a short drive from Lyford Cay. Our private chamber/clinic facility is on the grounds of the Lyford Cay Hospital and adjacent to the Bahamas Heart Institute.
At our unit we offer specialized medical care for commercial and recreational SCUBA divers suffering from Decompression Sickness (DCS) and Arterial Gas Embolism (AGE) and practically all accidents derived from diving.
Bahamas Hyperbaric Facility started its operations concentrating on Oxygen Therapy and eventually becoming known to the various dive operators. Today, the chamber has treated over 194 dive injuries, and 52 Hyperbaric Oxygen Therapy cases. These include local and international tourists and a few employees of the various dive operations. The Hyperbaric Oxygen Therapy cases are mainly local Bahamian residents.
We occasionally use HBOT (Hyperbaric Oxygen Therapy) to treat patients with non-diving related ailments: burns, non-healing wounds, crush injuries, traumas, and carbon monoxide poisoning.
Chamber Tours

If you are visiting Nassau and The Bahamas and would like to tour our facility, you are welcome! Chamber tours are free, but we do ask that you contact us during normal business hours by phone to arrange an appropriate time when patient treatments are not being conducted.
Professional Affiliations
The SSS Network/Bahamas Chamber Facility is a referral center for diving emergencies in the area, and is part of the Undersea Hyperbaric Medical Society (UHMS). We are also affiliated with the Diving Diseases Research Center (DDRC), the European Underwater and Baromedical Society (EUBS) and the Bahamas Dive Association (BDA).
BDA: www.bahamasdiving.com
UHMS: www.uhms.org
EUBS: www.eubs.org
DDRC: www.ddrc.org
OUR STAFF
We maintain our clinic on a 24 Hour Emergency Basis, with regularly scheduled daily hours. The SSS Network/Bahamas clinic is staffed with Certified Hyperbaric Physicians, Certified Diving Medical Technicians (DMT's), and Patient Tenders. The clinic is part of the international SSS Network, a global hyperbaric medicine provider, and is operated by the Bahamas Hyperbaric Center, Ltd.
The company follows recognized treatment tables, mostly based on U.S. Navy protocols, the benchmark for Decompression Illness (DCI) treatment globally. These protocols are applied on the Physicians recommendation depending on the severity of symptoms.
After the physician diagnoses and prescribes the adequate treatment, the Diving Medical Technician (DMT) takes over and instructs the patient and tender to get prepared to initiate treatment. The patient will be given one treatment, or a series of several treatments as the case may be, until all symptoms are completely resolved .
Listed below are some of our Nassau key staff:

Dr. Dean Tseretopoulos
Medical Director

Dr. Angela Kunz, Physician

Valerie Cooper, LPN nurse, DMTA – Manager

Ramon Fisher, Operator, Tender, Technician

Hartman Rolle & Rick Sears, Tender Operators
OUR CHAMBER & EQUIPMENT
The SSS Network/Bahamas Hyperbaric Center uses a Multiplace, Multi-Lock Recompression Chamber, which is equipped to accommodate up to two patients at the same time plus a Patient Tender, who accompanies the patient for the duration of the treatment.
"Multiplace" and "Multi-Lock" chambers allow us to transfer people, supplies, and any other necessities to and from the chamber without interrupting the treatment. The chamber may be pressurized up to 165 feet (fsw) / 50 meters, allowing us to provide any of the options called for by the U.S. Navy treatment protocols.
Many chambers in use worldwide today can only be pressurized to a maximum of to 60 feet (fsw) / 18 meters. While adequate for HBOT (Hyperbaric Oxygen Therapy), and capable of delivering some of the treatment protocols for diving accidents, they cannot deliver the full range of diving related treatments. Multiplace and Double Lock chambers are much more expensive to operate, but we feel that the level of medical care delivered is worth the extra expense.
AFFILIATED DIVE OPERATORS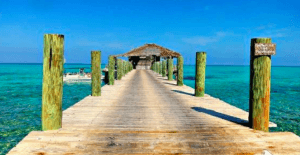 The Islands of The Bahamas are consistently ranked among the top five SCUBA Diving destinations in the world. Their coral reefs, pristine waters, and prolific marine life are a natural magnet for recreational SCUBA divers.
In addition it is the #1 destination for underwater filming to the motion picture industry, having left behind a myriad of wrecks including all of the James Bond artifacts. The Bahamas also has a population of Commercial Divers who use SCUBA and other diving systems to harvest conch, lobster, and fish.
The SSS Network / Bahamas also has special programs in place to ensure that these divers are treated whenever there is an accident.
In tandem with our local dive operators, and the SSS Network ACCESS PROGRAM, we work to provide the safest possible treatment in the case of a diving accident.
These Dive Operators have made a strong commitment to diving safety in The Bahamas.
Please ask the local manager for special programs designated for fishermen . They relate to education, evacuations, administrative matters and related services.
CONTACT US
HTML Contact Box is loading
.

Email: nassau@sssnetwork.com

Mailing Address:
SSS NETWORK / Nassau
Bahamas Hyperbaric Center, Ltd.
P.O.Box CB-10981
Nassau, Bahamas
Phone/Fax: Tel: (242) 362 – 5765
Normal Clinic Hours are: 9:00 AM to 6:00 PM (U.S. Eastern Time, – 5 GMT), 7 Days a Week
Bahamas 24 Hour Emergency Lines: (242) 362 5765
Bahamas 24 Hour Emergency Mobile: (242) 422 2434
Lyford Cay Hospital Emergency: (242) 362 40251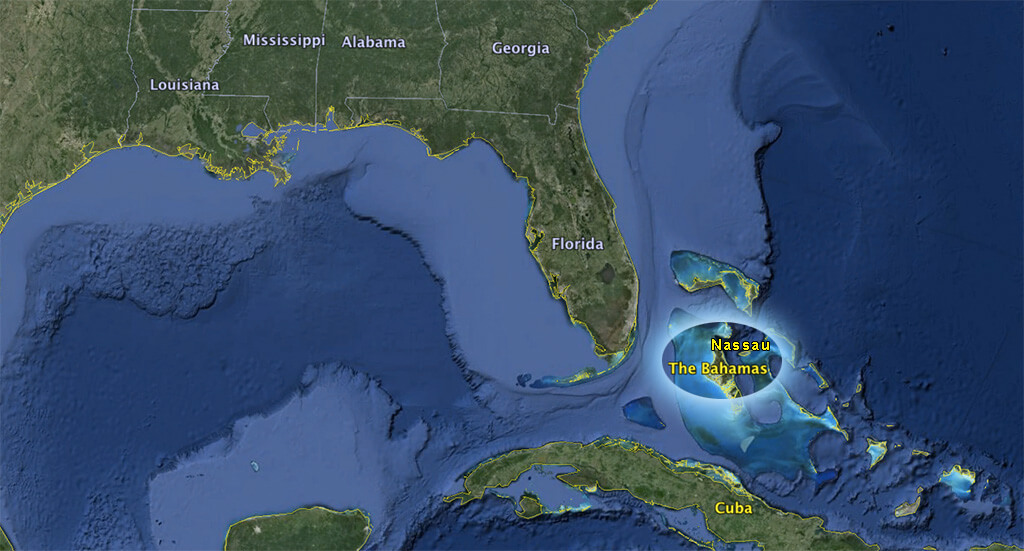 Nassau, is the Capital of The Bahamas, located on New Providence Island in the Central Bahamas. Located only an hour flight from Miami, Nassau enjoys air service from most of the Americas and some points in Europe.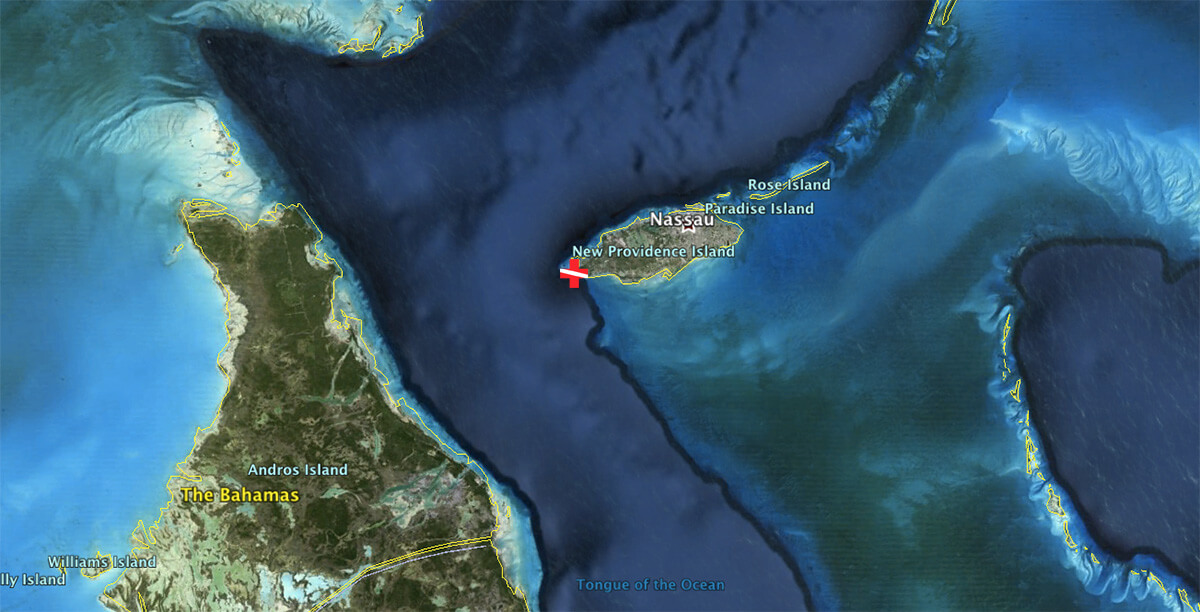 Due to the natural location of the wall that runs along the southwestern side of the island, the majority of all the diving takes place just minutes from the Nassau Chamber.
Located in the prestigious Lyford Cay Hospital, the chamber is close to most of the major dive sites on the Southwestern side of the island.