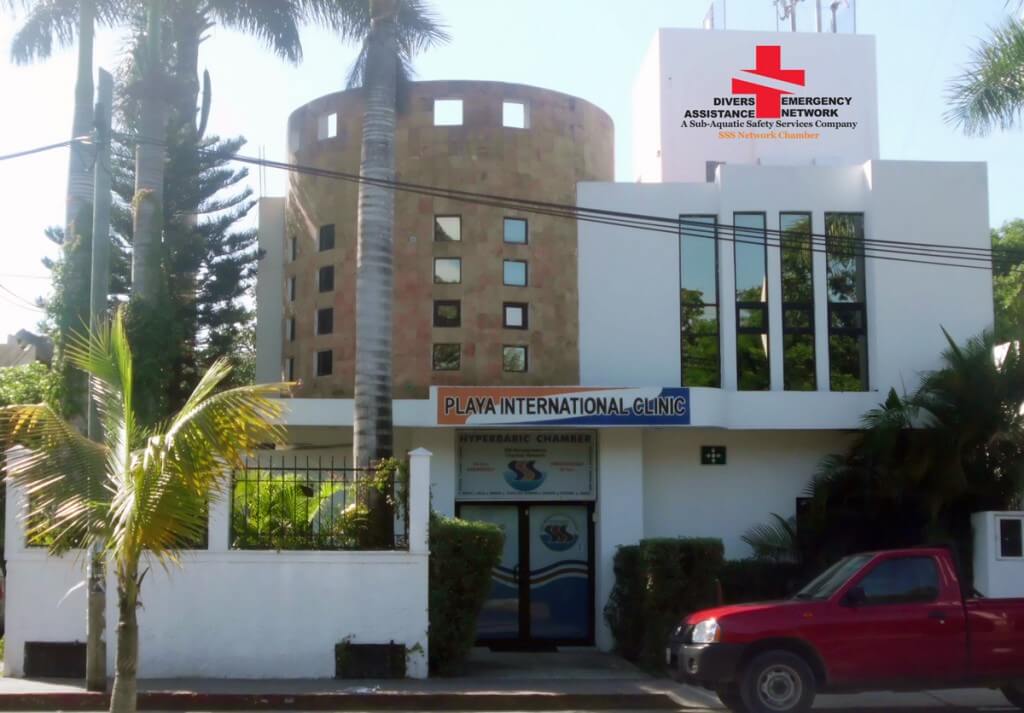 Latest News from the SSS Network- SSS Network Assist's Medical Community 
OUR HISTORY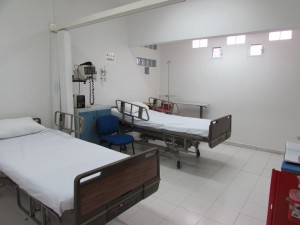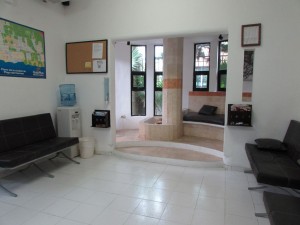 The Playa del Carmen Hyperbaric Chamber and Clinic serves this entire region. Our facility offers specialized medical care for commercial and recreational SCUBA divers suffering from Decompression Sickness (DCS) or Arterial Gas Embolism (AGE), and treats non-emergency ailments (ear problems, fitness to dive physicals, and the like). Divers and Non-divers are assessed and treated by our full time MD's.
Our services:
Hospitalization, X Rays, Laboratory, Hyperbaric Chamber, Wound Healing Treatment and Full-Service Pharmacy.
    Testimonial 
The physician and every staff member we encountered were more than competent and professional.  They were very kind and friendly and informative.  The dive accident was very frightening and the physician and the staff were very comforting and reassuring.  A staff member sat with me in the chamber with each treatment and both of them were outstanding helpful and kind. The dive doctor that I contacted when I got back to New Orleans was very impressed with the speed and thoroughness of my treatment.
Chamber Tours (Please contact us for information)
If you are visiting Playa del Carmen and would like to tour our facility, you are more than welcome! Chamber tours are free, but we do ask that you contact us during normal business hours by phone to arrange an appropriate time to ensure there is no interference with any patient treatments being conducted.
ABOUT US/COMMUNITY OUTREACH
In our teaching and conference facilities, we frequently host seminars for the local dive operators, medical community, and the interested public.
Tender / Operator Program (TOP)
(Please contact us for futher information)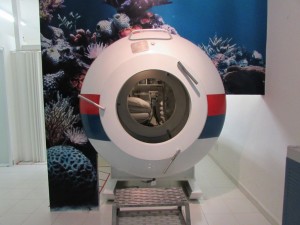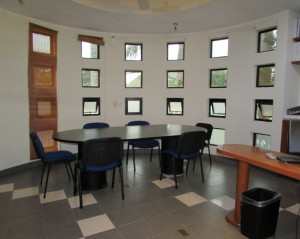 Teaching Presentations / Lectures
We sponsor presentations by chamber staff or international guest speakers. These seminars are free of charge and will be announced by e-mail and posters to members of the local diving community. Presentations include topics such as: Chamber Orientation, DCS Prevention, Ear Problems and Diving, Ear Infections, Principles of Recompression, Nitrogen Narcosis, Drugs interaction with diving, etc..
Professional Affiliations
The SSS Network / Playa Del Carmen Chamber Facility is part of the Undersea Hyperbaric Medical Society (UHMS) and a member of the European Underwater and Baromedical Society (EUBS), and has the recognition of the Riviera Maya Association of Dive and Water Sport Operators (APSA).
UHMS: www.uhms.org
EUBS: www.eubs.org
APSA: www.diverivieramaya.com/chamber.html
OUR STAFF
Regular scheduled hours: 09:00am to 08:00pm seven days a week
Our staff are full time hyperbaric physcians, consulting ENT, Internal Medicine, Orthopedist, Emergency Medical Technicians (EMT's) on call.
OUR CHAMBER & EQUIPMENT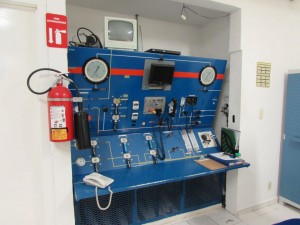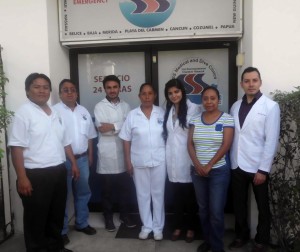 The SSS Network / Playa del Carmen Hyperbaric Clinic uses a Multiplace and Multi-Lock Recompression Chamber. It is equipped to accommodate up to three patients plus an inside attendant, who accompanies the patients for the duration of the treatment.
"Multiplace" and "Multi-Lock" chambers allow the chamber technician to transfer additional or relief staff or physician, supplies, and any other necessities in or out of the chamber without interrupting the treatment.
The chamber may be pressurized up to 165 feet (fsw) / 50 meters, allowing us to provide any of the table options as outlined in the U.S. Navy treatment protocols. We also have mixed-gas treatment capabilities, COMEX tables, and have applied them in certain special cases.
Many Chambers used worldwide today can only be pressurized to a maximum of 60 feet (fsw) / 18 meters. While adequate for HBOT (chronic wound healing treatments) they are incapable of delivering the full range of available treatment protocols for all diving accidents. Multiplace and Double Lock chambers are more expensive to operate, but we feel that the level of medical care delivered is worth the extra cost.
AFFILIATED DIVE OPERATORS
The Dive Operators in the Riviera Maya region formed the Riviera Maya Association of Dive and Water Sport Operators (APSA). Their philosophy is to ensure that members follow a set of standards regarding safety and professionalism, and conduct their educational programs with a high level of quality. Strict guidelines are also set out in order to continually preserve the fragile ecological system. To learn more about APSA and the members who support them, please find complete listings on their website.
With the assistance and support of a large number of dive operators in Playa, and through the MHI Riviera Maya ACCESS PROGRAM, we work to provide the speediest evacuation and acccess to our clinic and the safest possible treatment in the case of a diving accident.
These Dive Operators have made a strong commitment to diving safety in the Playa del Carmen area and throughout the Riviera Maya.
Jorge,  Affiliation manager
Playa del Carmen Dive Operators
CONTACT US
HTML Contact Box is loading
.
You may contact the SSS Network / Playa Facility via email, mail, and/or telephone/fax
Mailing Address:
SSS NETWORK / Playa Del Carmen
Playa International Clinic
Avenida 10 Esq. 28 Nte.
Playa Del Carmen, Centro QR 77710, Mexico.
Phone: +52 (984) 87 31755  &  87 31365
Fax: +52 (984) 873 1755
Normal Clinic Hours are: 9:00 AM to 8:00 PM (U.S. Central Time, – 6 GMT), 7 Days a Week
Playa 24 Hour Emergency Line: 873 1365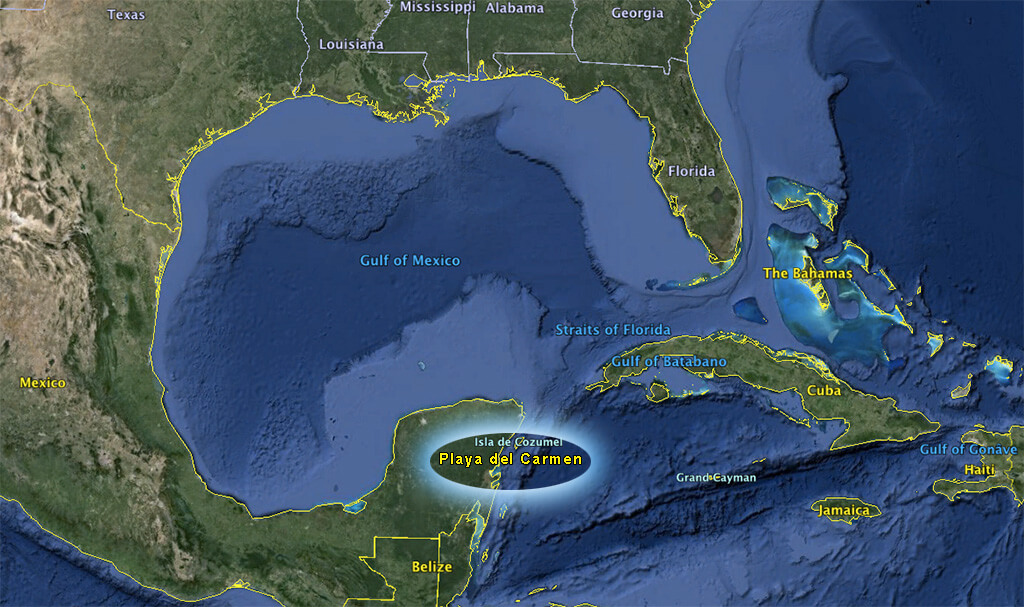 Playa del Carmen is located almost across from Cozumel, on mainland Mexico, approximately an hours drive south of Cancun.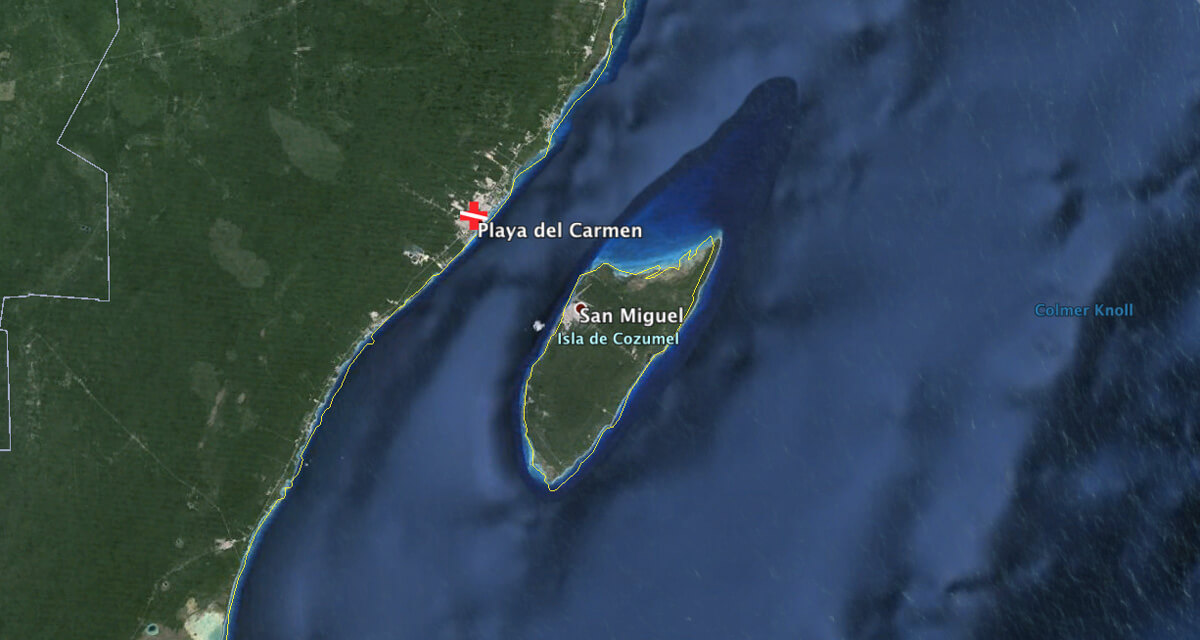 Aside from a barrier reef offshore, Playa is home to many of the world's great Cenote dives (or freshwater springs), famous for their clear water. Even novices can safely explore some of the Cenotes with professional guides available at many of the local dive shops in the area.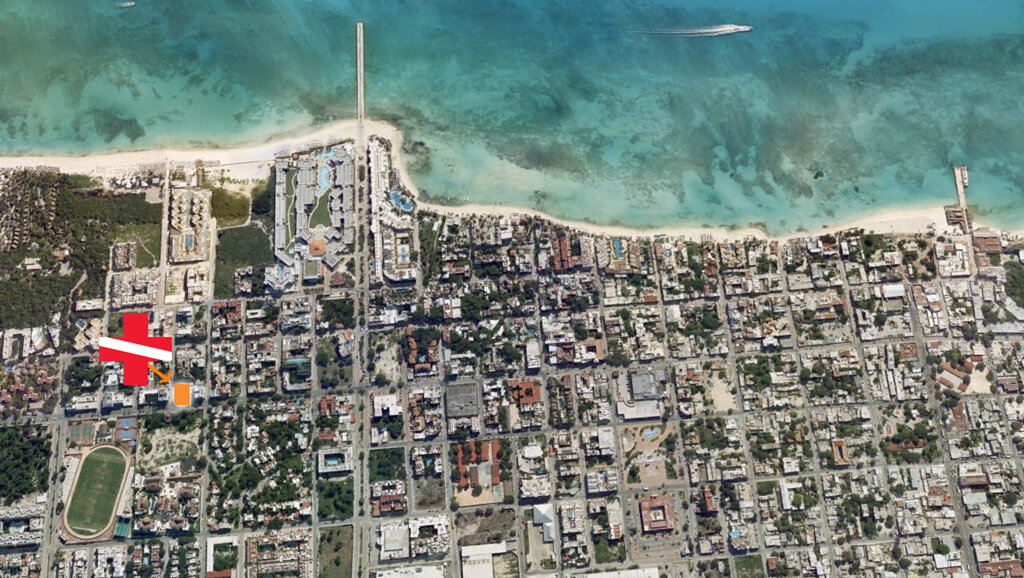 Located just a few blocks from the beach, the Playa chamber is close to the cruise ship pier and central to almost everything in Playa del Carmen.