EMERGENCY: 24 Hour Belize Emergency Line: +501- 226 – 2851 / 501 615 4288
Latest News from the SSS Network- SSS Network Assist's Medical Community 
OUR HISTORY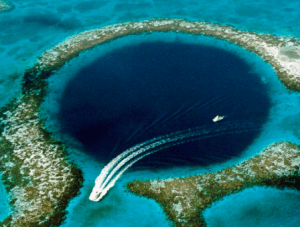 The SSS Network / Belize Hyperbaric Facility (owned and operated by Subaquatic Safety of Belize, LTD) first opened its doors to the diving community of Belize in 1989. It started its operations with the support of 8 dive operators and the equipment was first installed on a slab of concrete created by the dive operators themselves! This became the foundation of the first chamber building built by the SSS Network, and was actually located in an aircraft hangar in the early days.
The new new modern clinic facility was built in early 2002, consists of a reception and waiting room area, chamber area, patient recovery area, technical area, private patient ward and an X-Ray unit to convenience patients with suspected lung injuries.
The facility enjoys the support of nearly 50 affiliated dive operators through-out Belize. This represents more than 90% of all dive operators in the Country. Without these dive shop's support, the chamber would not be able to service the medical needs of the Belize diving community.
To date, more than 400 patients have been treated for diving related injuries alone. Without the chamber many of these injuries may have been life threatening or have caused serious permanent damage.
Testimonial
Andy was great, he really went out of his way to ALWAYS make sure I was comfortable and safe. He followed up with me daily and provided reminders times to return to the chamber. He made the administrative work easy and convenient. I was very nervous about the treatments and Andy made sure I was comfortable.                                                                                                                                                                               
Danielle H       Feb 2015
If you are visiting Ambergis Caye and Belize and would like to tour our facility, you are welcome! Chamber tours are free, but we do ask that you contact us during normal business hours by phone to arrange an appropriate time to ensure patient treatments are not being conducted.
Professional Affiliations
The SSS Network / Belize Chamber Facility is a member of the Undersea And Hyperbaric Medical Society (UHMS).
UHMS: www.uhms.org
Latest Staff Training
A Undersea and Hyperbaric Medical Society continued med, education course took place during April 18-24, 2015
The course was conducted by 
Dr Simon Mitchell, (Professor of anesthesia and hyperbaric medicine from the University of New Zealand)
Dr Klaus Torp, (Professor of anesthesia and hyperbaric medicine from the Mayo Clinic Florida
Dr James Holm, (Director of NOAA dive medicine program and Virginia Mason Hyperbaric Centre
Dr Neal Pollock, (Course Director, Divers Alert Network)
SSS Staff who attended the training
Mauricio Moreno, Dr Solorzano, Dr Larrinaga, Dr Caballero, Dr Muro
Technicians, Antonia and Andy
We maintain our clinic on a 24 Hour Emergency Basis, with regularly scheduled daily hours. Our staff consists of trained Hyperbaric Physicians (DMO's), Dive Medical Technicians (DMT's), Trained Chamber Operators and Attendants (TOPS), and support and administrative staff. We also offer ongoing training and education to the Dive Operators and Health Care Providers throughout Belize. The clinic is part of the international SSS Network, a global hyperbaric medicine provider, and operated by Subaquatics of Belize, LTD
Belize key staff:

Antonia Guerrero- EMT,
Assistant Manager
OUR CHAMBER & EQUIPMENT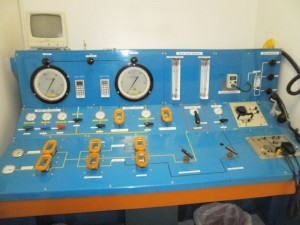 At the heart of any facility specializing in Hyperbaric Medicine is the chamber itself. Our chamber in Belize is a "multiplace" chamber (60″ diameter multilock chamber), which means that staff and physicians can enter / exit the chamber at any time during a treatment without changing the pressure inside the main lock of the chamber.
Our chamber is equipped to provide all hyperbaric treatments as outlined by U.S. Navy protocols and may be pressurized up to an equivalent of 165 feet (fsw) / 50 meters. The chamber can accommodate up to 4 people at one time, and voice communication between the chamber and the operators is maintained at all times. The interior of the chamber is also monitored via video cameras. It is worth noting that this is the only chamber in Central America with the infrastructure and training to apply COMEX mixed gas deep tables for the most severe kind of pressure-related accidents.
ADDITIONAL FACILITIES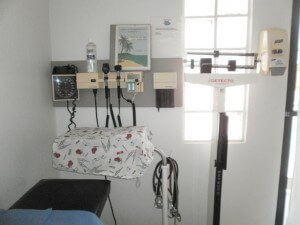 In addition to treating Decompression Illness (DCI) in recreational divers, we also offer a range of Clinic services for diagnosing and treating NON-DCI ailments in divers (ear trauma and infections, and minor injuries sustained while diving). The SSS Network/Belize Chamber also has the only X-Ray Facility on the island.
AFFILIATED DIVE OPERATORS
The SSS Network/Belize Chamber Facility would not be possible without the generous support from the SCUBA Diving Community in Belize. Through our special ACCESS PROGRAM, area dive shops contribute a small nominal fee to help support the overhead of the chamber and help us defray the cost of our 24 hour on-call status.
Diving in Belize is done along the world famous Belize Barrier Reef (which stretches the entire length of the country), and on the equally famous offshore atolls known as the Turneffe Islands, Lighthouse Reef, and Glover's Reef. Lighthouse Reef is also home to the famous BLUE HOLE, popularized by Capt. Jacques Cousteau as one of the most unique dives in the world.
The Dive Operators listed below have shown a strong commitment to our chamber and emergency medical facility, and to diving safety in Belize. They are also committed to showing visitors some of the most exciting diving in the world while maintaining high safety standards.
Belize Dive Operators
CONTACT US

HTML Contact Box is loading
.
Email: belize@sssnetwork.com
Facebook:  https://www.facebook.com/ssschambernetworkbelize/
Mailing Address:
SSS NETWORK / Belize
Subaquatics of Belize, Ltd
# 11 Lions St.
San Pedro Town, Belize, Central America
Phone: Tel: +501- 226-2851 / 615 4288
Normal Clinic Hours are: 9:00 AM to 6:00 PM (U.S. Central Time, – 6 GMT), 7 Days a Week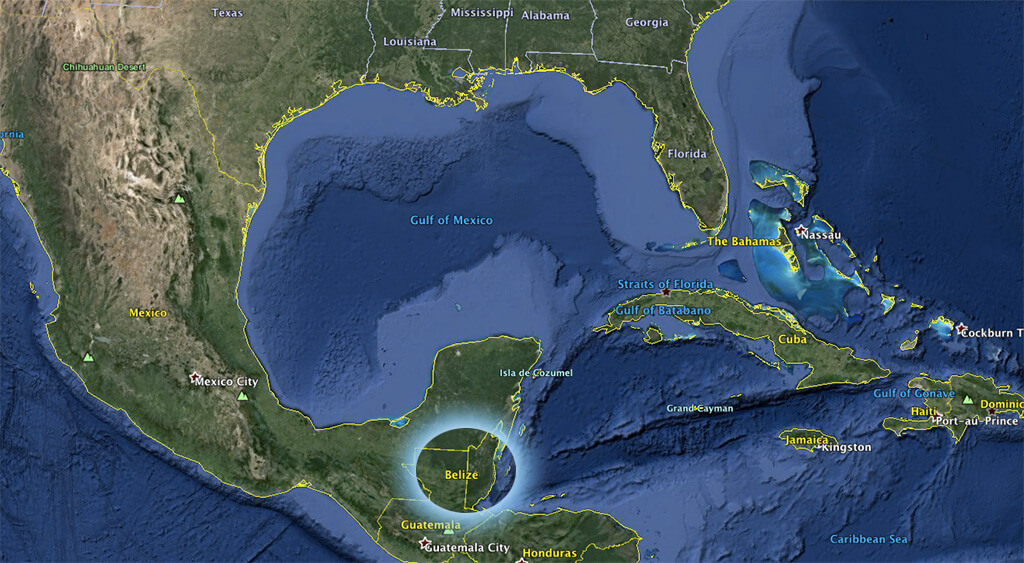 Belize is located just south of Mexico, on the western edge of the Caribbean Sea.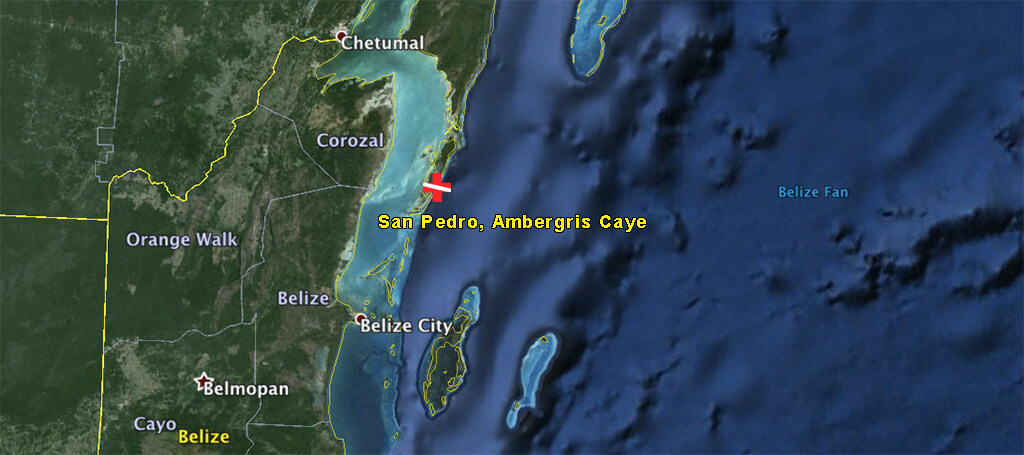 Due to the many barrier islands along Belize's coast, there is excellent diving nearby San Pedro, plus the world famous 'blue hole' is a short boat ride away.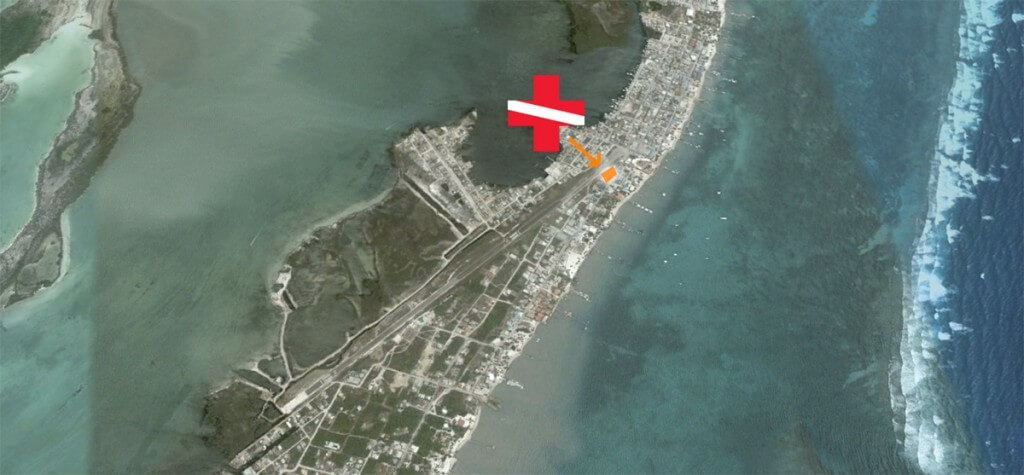 Centrally located at the Airport in San Pedro on Ambergris Cay, the chamber is close to all the major resorts on the island and serves as a local medical clinic.